Captive pandas, who for whatever reason aren't very interested in sex (perhaps it is the crushing depression of being in prison, or perhaps it's because they have just one more level to go before beating the Black Warlock and obtaining the Victory Sword), used to be able to have porn jump start their, well, penises.
Traditionally
, this has
encouraged
the pandas to mate, leading to a boom of babies (who will eventually retire and soak up all of the animal kingdom's social security benefits). However, this year, the porn
is not having
the intended effect.
I don't know how you look at porn, but maybe the scientists could stick the pandas in a viewing area that helps the mood. Not, you know, this: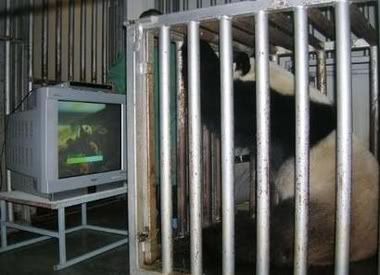 Either that, or we have to have them consult
with the ducks
.