Saturday, October 27, 2007


From Le Notti del Terrore
Beautifully crafted by

ChrisV82
@ 4:03 PM
No comments:
Concatenation


Wednesday, October 24, 2007
I've noticed that MLB has been heavily promoting getting tickets on StubHub. The question I want to know is, why? Does MLB get a kickback? I don't even know how StubHub is legal; last I checked, scalping is against the law.

Tickets for the postseason are expensive enough as they are without further inflation. Fuck MLB and fuck StubHub.

As for the World Series, I definitely want to see Colorado win. The Rockies have certainly become the darlings of baseball this postseason, but even besides that, there's no way I want the Red Sox to win. Any Yankees fan that says otherwise is a pretty shitty fan.

Boston for the year had a .270 EqA, Colorado a .263 EqA. Should be a very close series. It's probably a safer bet to say Sox in seven, but I'm going to be rooting for Colorado and I think they can overcome the Red Sox, so I'm going to predict Rockies in 7.

Apologies to Denver if the Rockies lose.
Beautifully crafted by

ChrisV82
@ 1:45 PM
No comments:
Concatenation


Monday, October 22, 2007
Christina Applegate is in a new program called
Samantha Who?
, which is great. I don't really know what the plot is about, I think she has amnesia, but Applegate looks hot in this. She went from Kelly Bundy to 20 years of so-so movies to MILF wet dream. I love the curly hair, I love her slightly saggy breasts, I love that I've already seen her prance around in her bra and her towel and expose herself to her parents. This is what television is all about.
Applegate's character's mother is played by Charlene from the TV show
Designing Women
. It's like this new series was designed to appeal to my ten year old self.
Actually, from the parts I've paid attention to, there's some good jokes in this. I'm glad I was too lazy to change the channel to Monday Night Football.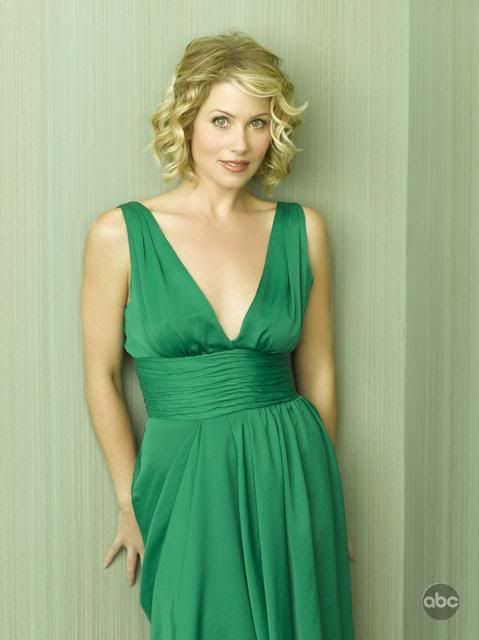 Beautifully crafted by

ChrisV82
@ 9:53 PM
No comments:
Concatenation